Note: It may be necessary to click on Great Day or The Aboite Independent (above) to update the page of your choosing to the current date!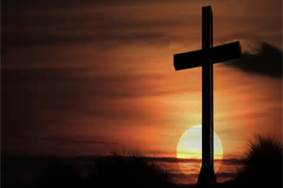 "Great Day" Saturday 09/23/2023*
To open or download this program click Great Day 09-23-23 Saturday 2.50 and select 'Save Link'.
"Great Day Presents" Week of 09/17/2023
To open or download this program click Great Day Presents i09-17-23I 56..48M and select 'Save Link'.
The Chapel Quotes
"The Church is the body of Christ. There is one body with different types of members. One of the barriers to a spiritual growth spurt is our not being plugged in to the body of Christ, serving as the member God has created us to be. Specialized service is when the people of the body of Christ are consistently serving in their giftedness. Each of us has at least one unique gift that God has supernaturally given us. The first step to fulfill the calling to specialized service is embracing our unique God-given function. The rule of thumb in church health circles is for the body to be serving at 57%. The problem is the biblical percentage is actually supposed to be 100%."
"The first obstacle to overcome in serving is our own insecurity. No matter how little we bring to the table we are a part of the body The best way to view and function within the body of Christ is to embrace both its diversity and value. The weaker parts of the body are indispensable. Those that seem weaker God has elevated. There needs to be diversity in the body of Christ. Each of us has been given a gift by God. Different people have different gifts. No one gift is more valuable than another. All members are vital to the body of Christ to function properly, this should unify us. We discover our specialized service by starting to serve, so start doing something, think about our feelings, people's feedback and God's fruit."

"Serving begins with saying "I'm available".  If we're not dead, God's not done."
To access complete messages from The Chapel click http://www.thechapel.net to go to The Chapel website.
"Christian Stylings In Ivory" by composer-musician Don Krueger
To hear the complete 15-minute program click > on the sound bar ABOVE.
To open or download this program click on Stylings 091723 and select 'Save Link'.
Devotion 09/17/2023
Our Devotion: "In-Between" by Andrea E. Walker, a professional writing major at Taylor University and a freelance writer for Church Libraries, Christian Book Previews, and WBCL radio.
For many people, summer is an in-between time. Students are waiting for the next school year, and their parents are waiting for a quiet house again. In your case, you may be waiting for a different job, a special promotion, or a company transfer. Biblical characters faced a lot of waiting. Moses spent years herding sheep in the desert before God called him back to Egypt, and the Israelites wandered in the desert for forty years before they entered the promised land.
Even Jesus had an in-between times in his life. After his parents left him at the temple, not much is written about him until his adult ministry, twenty years later. However, Luke 2:52 records that he "grew in wisdom and stature, and in favor with God and men."
That one verse changes everything. Jesus wasn't merely waiting around for his "real" job or the next phase of his life. He was gaining knowledge of God and earning the respect of his peers. He used this time of his life to prepare for his future ministry.
 What are you doing with your "in-between time" this summer?
Book Review 09/20/2023
This Book Review is by Corrine Hills, a professional writing major at Taylor University and a frequent reviewer for Church Libraries.
PURE PLEASURE
by Gary Thomas
Zondervan, 978-0-310-29080-3, PB, 238 pages, $14.99
Has the church's pursuit of discipline damaged the way Christians respond to God's gift of pleasure?  Gary Thomas considers this question wisely and cautiously. Drawing on his experience as founder of the Center for Evangelical Spirituality and his work as a leader in his church, he suggests that Christians today tend to focus so heavily on duty, they forget about God's pleasure. Thomas gives biblically sound principles for viewing pleasure as a restorative agent that can make sin less attractive. Singing, working together, displaying love, enjoying a hobby, traveling to scenic locales—life can be filled with God-honoring pleasures.
Thomas is very much aware of the controversial nature of this topic; he calmly makes a case for righteous pleasure while thoroughly addressing objections.  He balances biblical research with illuminating stories in order to explore this topic fully and clearly. At the end of the book, there are questions for discussion and reflection.
Review used by permission of Evangelical Church Library Association (ECLA)
Comments?
Request the daily program by e-mail?
Contact:  greatdayministry@aol.com
Web Page Design by James C. Hoffmann